On Wednesday 12th February our budding Viprus team consisting of Pallav, Gianpaulo, Aaran, Harry, Aarush and Saksham made their way down to London to take part in the Young Enterprise Trade fair at Old Spitalfields Market.
For one day and one day only, this Victorian-era market hall would be taken over by Young Enterprise entrepreneurs from all over the London-area, showcasing and selling their company's products.
Having just managed to get our the components of our trade stall through the gates of Liverpool Street station, the day was off to a good start being the busiest event, it was in the heart of London after all, that we had sold at so far. This gave us priceless experience at selling in a high-stress environment – pushing the limits of our skills and teamwork to the edge; both of which we really saw develop throughout the day.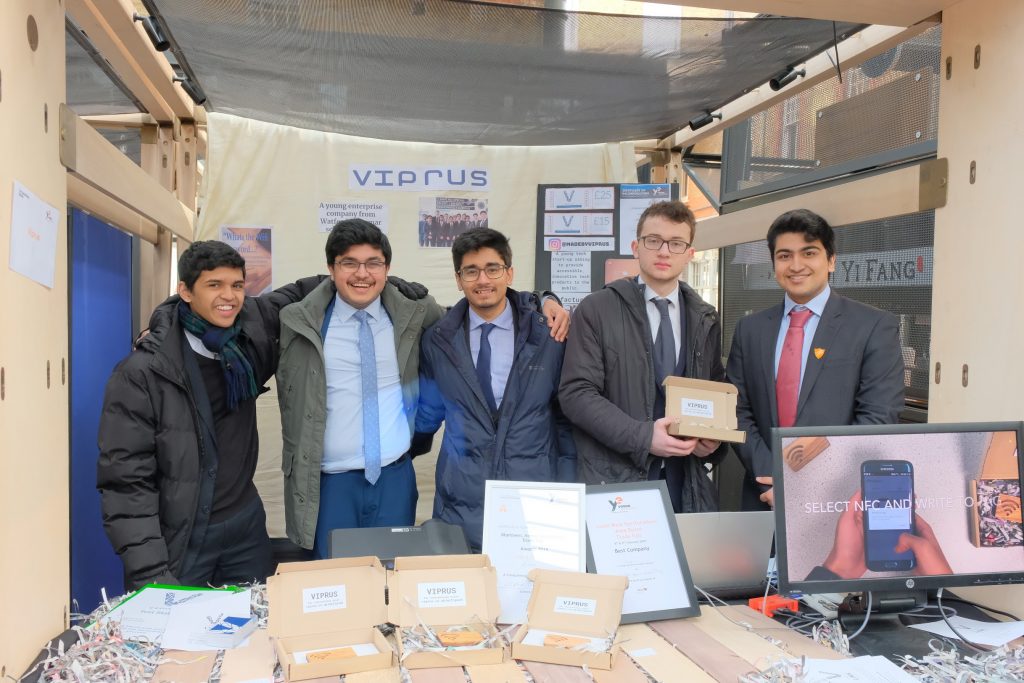 One of the many highlights of the day was meeting Mr Dean Ahmed from the 2019 Apprentice, who came over throughout the day to talk to us about business in general but also our company, what areas we excel at and where we could also improve. He was a manifestation of what we want to be in the future and really what the Young Enterprise organisation embodies – the notion of unleashing the talent and potential of the next generation.
As the day came to close, it was time for the awards presentation, where we managed to pick up the "Best Overall Company" company award with which we were all really proud and a great ending to the day at Old Spitalfields Market. This now makes it three "Best Overall Company" awards from our trade fairs.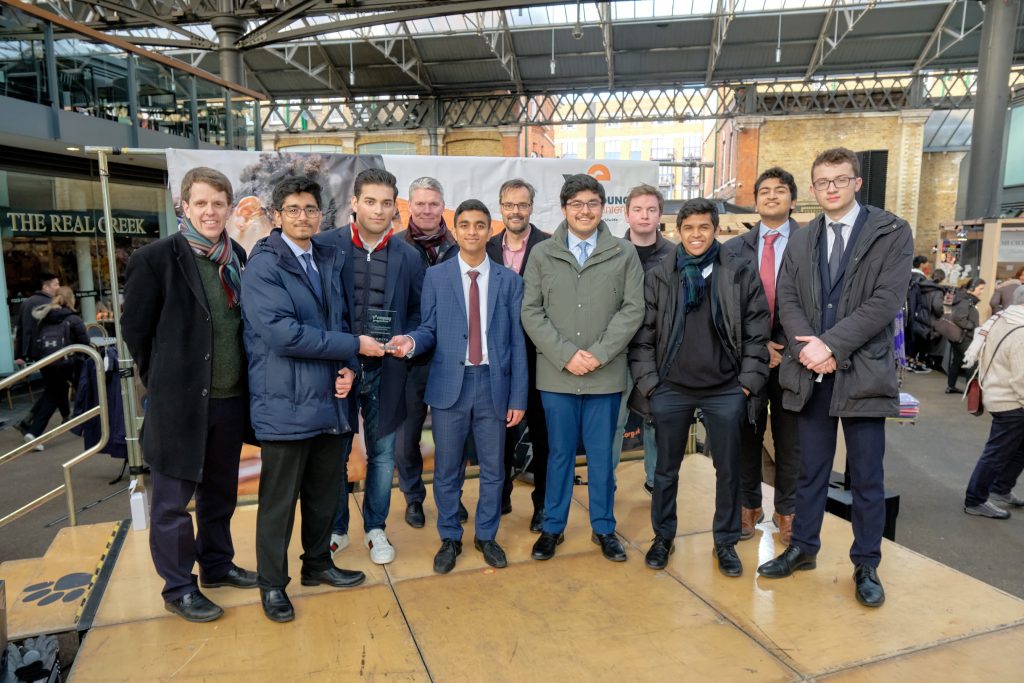 We would like to again thank Delta for sponsoring the trade fair, as well as all the Young Enterprise organisers for putting on an efficient and excellently run event.
In a local newspaper reporting on the event: "From the experience we've learnt that running a business requires a lot of work, preparation, due diligence and attention to detail is paramount. Winning best overall company at the Old Spitalfields Trade Fair means that across the board we are providing a better product and service to customers and we have a clear message for what we want to help our customers with'' – Pallav (Marketing Director from Viprus)
Check out more of the article at https://bdaily.co.uk/articles/2020/02/24/london-students-show-their-entrepreneurial-talents-at-the-historic-old-spitalfields-market