8am on a chilly Saturday morning and a Viprus team consisting of Pallav, Saksham and Aaran (later joined by Thomas and Ishan) headed to the glorious town of Hemel Hempstead to attend a Young Enterprise fair in the heart of the Marlowes.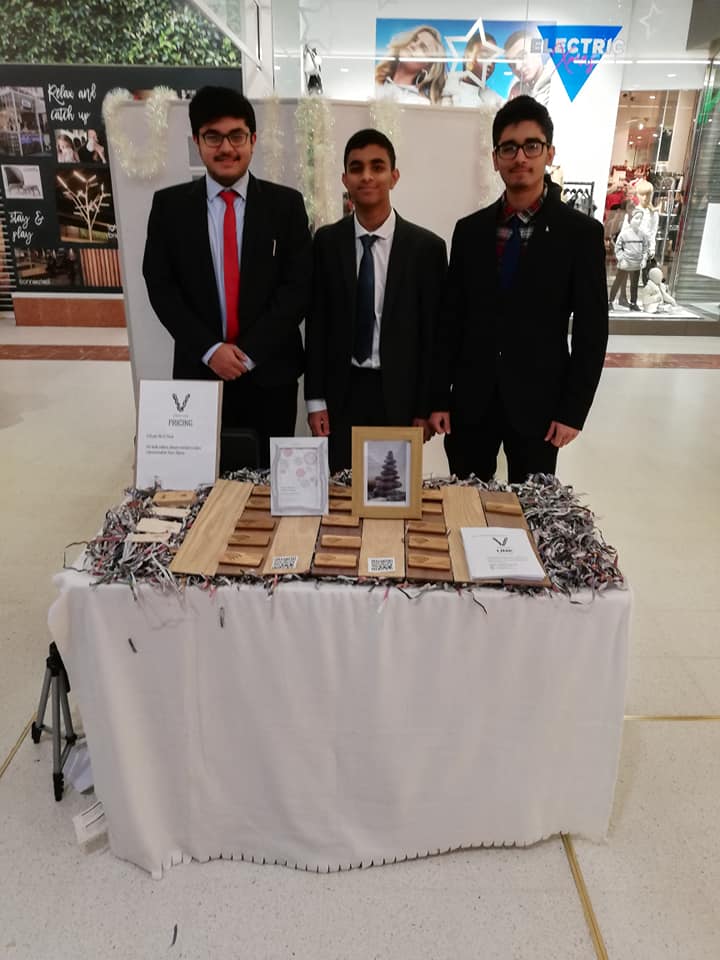 What is a Young Enterprise trade fair? A YE trade fair is a registered event run by Young Enterprise business-volunteers aiming at attracting teams from the local area to get together, sell to the public and pick up awards in different categories.

For us at Viprus, the trade fair gave us the first chance to really test our business with members of the public and get feedback from customers; from the similarity between our company name and 'virus' (quite unfortunate given the nature of our product), but also to how much they loved the idea.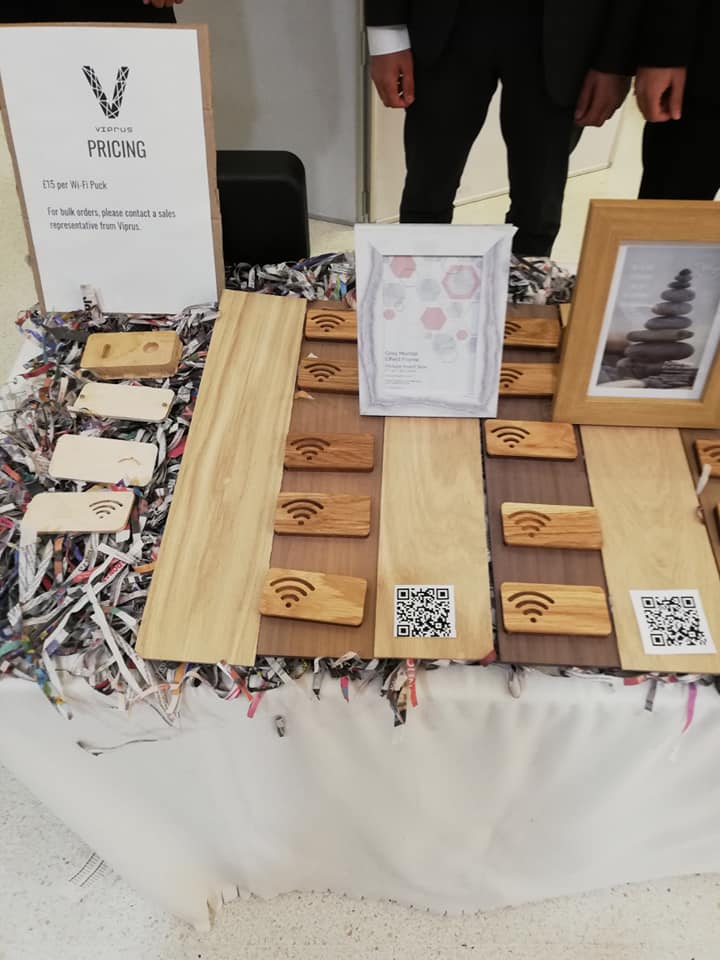 As the steady stream of shoppers continued to roll past, the morning turned into the afternoon and it was time for the judging of stands to commence. As other teams were put under scrutiny, Saksham tried to deplore his sales tactics on the organiser of the event mistaken for another passer-by.

Eventually the judges came to us and, lead by Pallav, we took them through the development of our product idea, our marketing, how the product works, sustainability and our vision for the future.

By 5pm, the organisers had decided on the results and, gathering around, we heard award after award going to other teams, 'Best Trade Stand', 'Best Customer Service' and the hoped for 'Product Development Award' all lost. What was not lost though was the "Best Overall Company" award, which, ecstatically, we picked up (pictured below) with the judges expressing real interest in our company and our future development.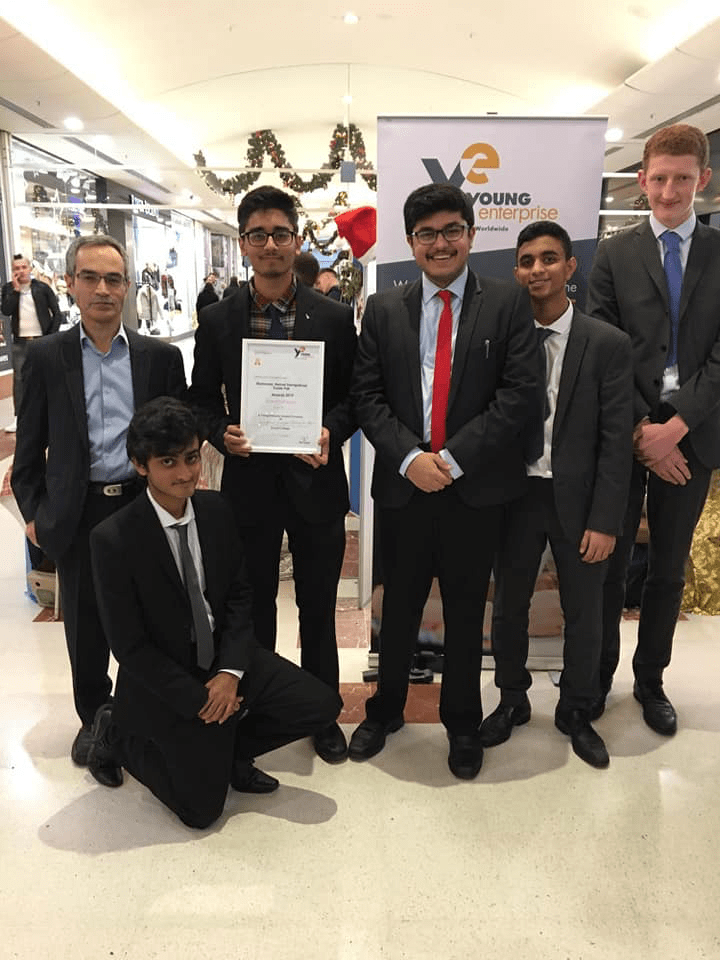 Again we would like to thank Young Enterprise and the Marlowes for putting on the event and making the trade fair possible in the first place and good luck to all the other teams! We hope to see you all again in the future.